A bit of our history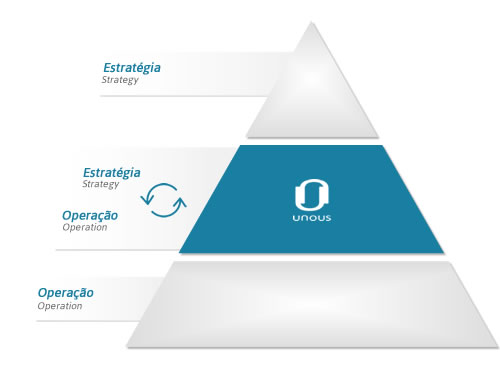 Unous is a Brazilian company that since 2012 contributes to major retailers, joining efforts to improve their planning processes, resulting in significant gains in sales, margins and inventory.
Specialized in merchandise planning and management, Unous work combines highly qualified consulting and software developed by professionals who truly know retail.
To Unous, information technology is a mean to meet business demands, connecting strategy to operations. This vision and the business knowledge are Unous distinct qualities, leading to a better understanding of the clients needs.
Some topics on which Unous works: commercial planning, inventory management, open to buy, buying management, merchandise allocation, stock turn, category management, GMROI.
Mission
Develop planning processes based on information technology, in a collaborative and sustainable environment, providing to team and clients personal and professional growth opportunities.
Vision
Be recognized as reference in commercial planning, operating in the following pillars: people, processes and systems.
Values
Good deliveries

We believe in long term relationships, not just isolated projects. Thus, we focus in delivering excellence, with the premise that simplicity is efficiency.

Entrepreneurial spirit

It is the ownership spirit. We believe that entrepreneurial spirit is not only starting a business, but our attitudes, commitment, and will of making things differently.

Diversity

Diversity of ideas, knowledge, opinions, life stories, with respect above all. We believe this experiences exchange is rich and pleasurable, making collective results always better than individual ones.

Let's play again tomorrow

A good mood helps a lot! We work hard, and we have fun. This is only possible because we like what we do, and believe in a light and collaborative environment. It contributes for our out of the box thinking, and both professional and personal achievements.