The
planning software

developed by professionals who truly know retail Request a demo
Get to know Mindset
Unous Mindset is a merchandise management and planning software, 100% web. It allows you to plan sales, margins and inventories, create scenarios, manage the Open To Buy, cluster stores and allocate orders in a simple and effective way.
Strategic and Marketing Plan
Demmand Planning
ERP

Merchandise Plan

Store
Plan

Clustering

Allocation
FOCUS ON RETAIL
The software was created based on the extensive retail experience of Unous experts.

INTEGRATED MODULES
It has independent and integrated modules: Merchandise Planning, Store Planning, Cluster and Allocation

FLEXIBILITY
Cloud-based or on-premise deployment, integrated to any ERP.

EACH COMPANY IS UNIQUE
Highly customizable and adherent to each company's culture.
INTUITIVE AND EASY TO USE
Elegant and user-friendly interface.
AGILE DECISION-MAKING
Ready data visualization with great reports and dashboards.
Rapid deployment, fast results

is the average deployment time for
your team to leave the spreadsheets and start using Unous Mindset
Unous Mindset daily active users
Stock turn and Margin
improvement in inventory-sales ratio: less immobilized resources in inventories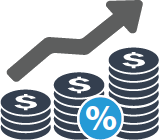 Efficient categories and stores profitability management, reducing ruptures and markdowns.
Training
Of your team trained in fundamental concepts of Merchandise Planning and management to get the most from Unous Mindset.
Stay updated on Unous news
Contact